TIMELINE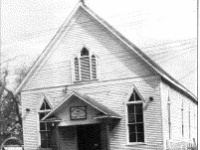 Walker Street
In 1917 the Annunciation community organized the first Greek Orthodox Church in Houston.
Read more
Yoakum Blvd.
Required to move because of city construction and its own expanding membership, the congregation erected its present sanctuary on Yoakum Boulevard in 1952.
Read more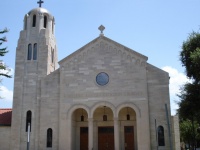 Vote to Stay at Yoakum
January 28th 1996 - Annunciation Parish votes to stay at Yoakum Blvd. property.
Read more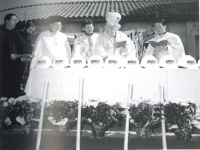 Redevelopment
October 25th 1998 – Official ground breaking for the Cathedral campus redevelopment.
Read more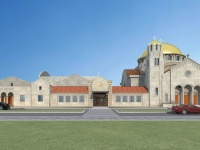 Planning Study
In 2014, AGOC commissioned a formal Planning Study and Needs Assessment. This study addressed the need for more space in our Cathedral, specifically testing the feasibility of expansion options versus new construction.
Read more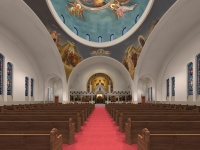 Vote to Expand
During the Fall General Assembly held on November 15th 2015, members voted to move forward with the proposed expansion and renovation. The motion received overwhelming support and passed with nearly 80% approval from present, voting members.
Read more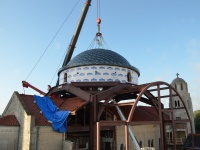 Dome Raising
On November 18, 2017 the completed dome structure was raised and set in place on the steel super structure of the expanded Cathedral.
Read more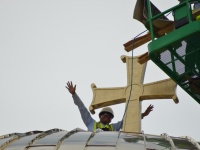 Cross Raising
On September 20, 2018 the Gold Cross was raised atop the new dome of the expanded Cathedral.
Read more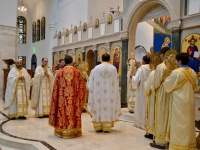 First Sunday Liturgy
On September 30, 2018, the Annunciation Parish celebrated its first Sunday Liturgy in the newly expanded Annunciation Greek Orthodox Cathedral!
Read more